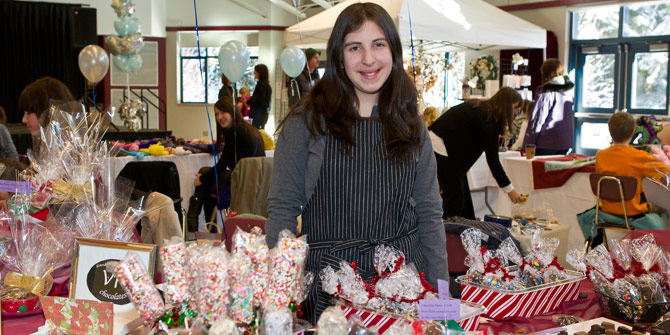 There are thousands of craft websites to help inspire creative talents.  Here are just a few examples to get you started:
Canadian Living
http://www.canadianliving.com/crafts/kids_crafts/ballet_style.php
Love to Know
http://candles.lovetoknow.com/Ice_Candles
Martha Stewart
http://www.marthastewart.com
I had such a great experience doing Bratz Biz these past 4 years. It gave me the opportunity to be able to share my crafts with everyone. I was able to meet many new people through it, and which let me experience new crafts. I made a few connections with different customers and they would come back every year to get my latest toques. It taught me how to manage my time and have a small business, and I learned that word of mouth is the strongest way to succeed. Because of Bratz Biz it has left me wanting to start my own business and go to school for it.