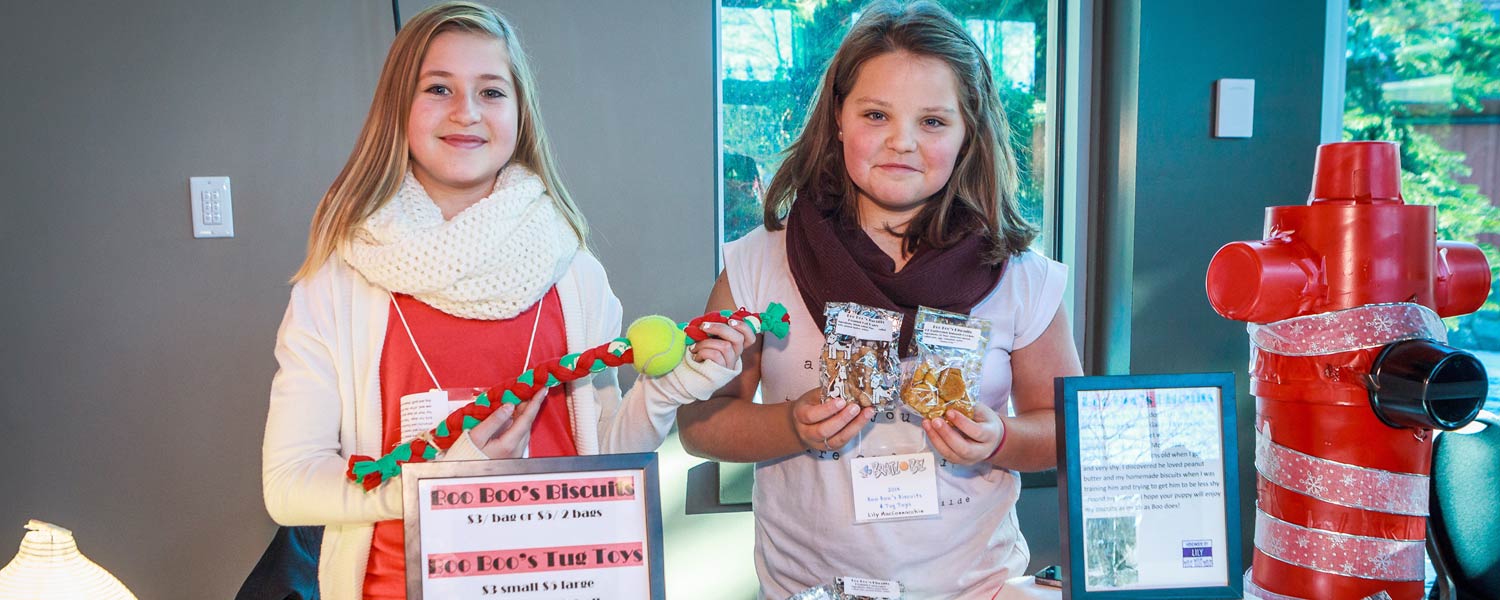 BRATZ BIZ CHRISTMAS MARKET LOCATION
Bratz Biz is held annually at the Whistler Conference Centre in conjunction with the Arts Whistler Holiday Market (formerly Bizarre Bazaar). With over 100 different artisans, the amazing youth entrepreneurs of Bratz Biz, live music entertainment and even a visit from Santa, this is a fantastic opportunity to get out and shop local.
Admission: by donation to Arts Whistler in support of community programs.
Location: Whistler Conference Centre – 4010 Whistler Way, Whistler, BC. Location can easily be walked to from any accommodation within Whistler Village. It is located on "Golfer's Approach", a mere two minute walk from the shops and restaurants in Village Square.
Parking: includes paid parking lots adjacent to the Whistler Conference Centre/ Underground for $1 an hour, $7 for 4 hours, up to a maximum of $15 for 24 hours. In addition to metered parking locations, there is paid parking available for day use in Day Lots 1 to 5 in Whistler Village. Year round rates apply to parking in Day Lots 1, 2 and 3, and in peak season for Day Lots 4 and 5.
For all Whistler parking information call (604) 932-5535, or visit the Resort Municipality of Whistler website.