"I am 9 years old and I live in Pemberton. I use pliers to connect copper and stainless steel rings into intricate patterns called chainmail. So far, I have created bracelets, earrings, key chains and pot scrubbers and have been selling them to neighbours, friends, and family for the past year. I can't wait for Bratz Biz! My items will make nice holiday gifts.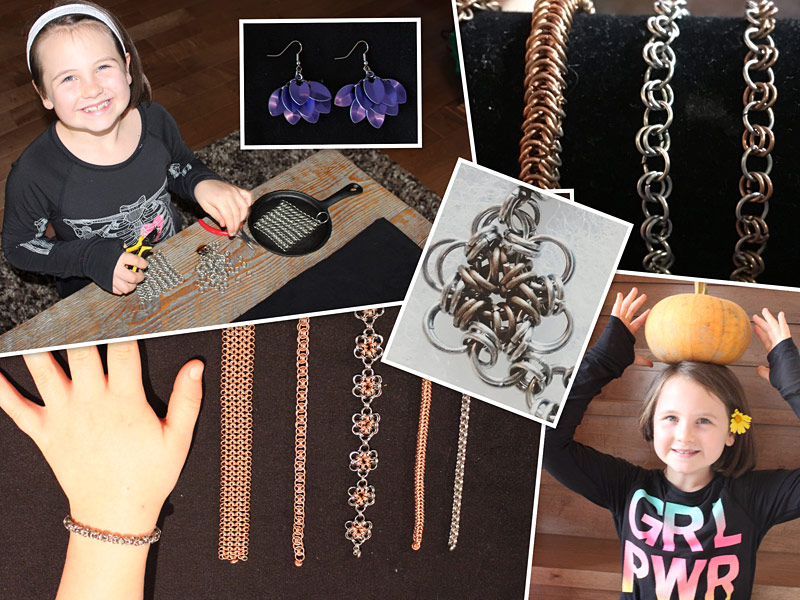 I first saw chainmail jewellery on display by a local artist, I thought it was cool, and so pretty! The artist was kind enough to show me how to do a pattern with her rings and pliers. Afterwards, I ordered my own supplies and then went on YouTube and began teaching myself new patterns. Since then, we have got together a few times so she can show me some tips.
Last spring, I decided I wanted to share my chainmail skills with other people, so I started a chainmail class at the Pemberton Rec Centre. It was a five week program in Sept – Oct and each student learned up to four different patterns. I hope I have helped create more chainmailers!
Outside of chainmail, I love spending time at the local Gymnastics Club and reading Harry Potter."