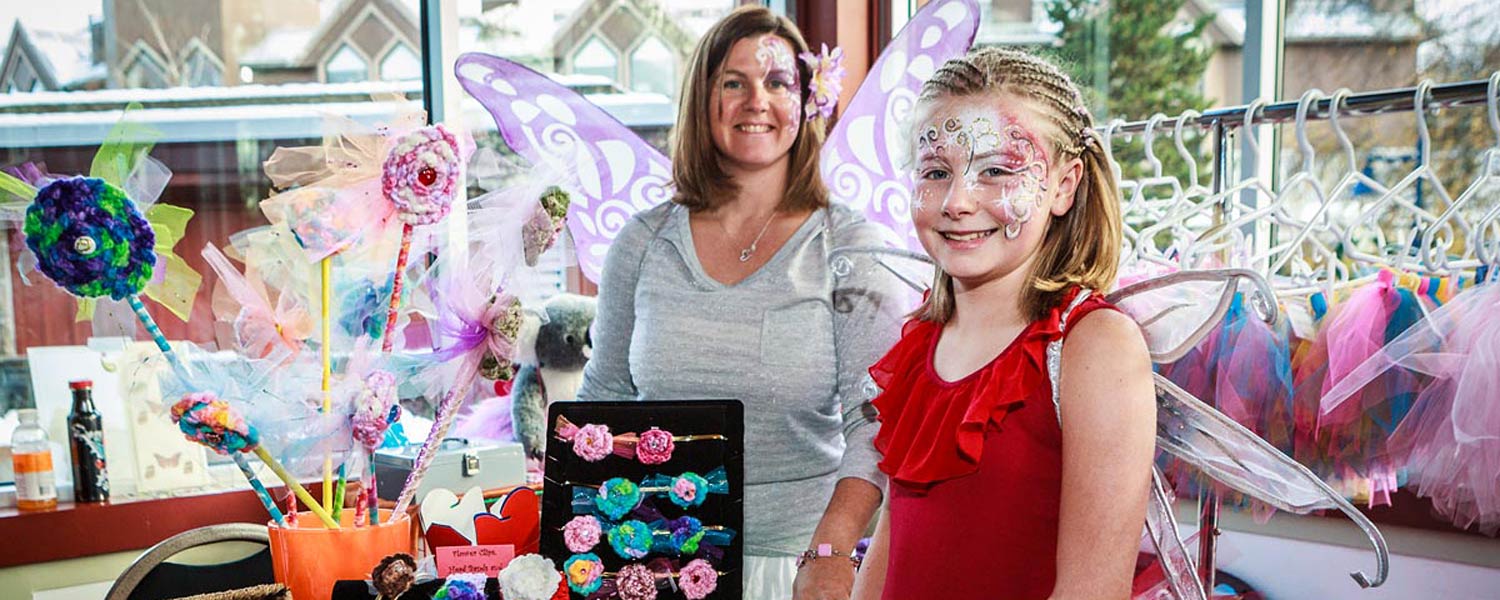 SUCCESSFUL VENDOR APPLICANTS FOR BRATZ BIZ
Congratulations to our all approved vendors! 
Bratz Biz will take place at the Arts Whistler Holiday Market on Saturday Nov 30th 10am – 7 pm and Sunday December 1st 10am- 5 pm, 2019 at the Westin Resort and Spa, Whistler.
Vendor Set Up / Load in Times: Set up will take place from 3pm to  6pm on the Friday before the market.
Bratz Biz will be loading in solely via parking garage and elevators accessing the retail shops. No access will be available via Springs Lane and the Ski School drop off area. Vendors with unusually heavy items requiring the loading bay should contact Bratz Biz (info@bratzbiz.ca) and we will do our best to secure you one of the limited number of spots we have available.
All booths must be complete and ready to go for the shows opening on Saturday.
PERMISSION FORMS
Parents please download and complete the following permission forms prior to attending the event.
Here's what you need to prepare before the event:
Tables will not have any skirting. Tables are 6′ x 2.5′. You should bring additional fabric to drape your table. 

Attach price labels or have a price list displayed in a frame or tent card.

Make signs to help customers understand your product(s).  If you are selling baked goods, you must provide a list of ingredients.  Any small signs/posters/price lists should be displayed in standing picture frames to keep your table neat and organized.

Decide how you will package your sales.  Will you purchase bags or boxes?  Recycle?  Please consider how your customers will take away your product.  Consider visiting a dollar store or check out www.eddies.com for packaging or display ideas.  You can order from Eddies on-line or visit the store in Vancouver.

Find a container for your cash.  Decorate a cookie tin or old toolbox.  Go to the bank and get a float.  You will need coins and bills (think of your pricing and what is easiest).  Do not rely on other vendors to make change for you.  You will need to keep your cash safe and out-of-view.  If you are sharing a table, will you need two cash boxes?

Pack a pencil case with your own calculator, pens and pencils.

Decide whether or not you will accept cheques.  Who should the cheques be made payable to?  Practice verifying information:  Is the date correct? Are the written and numeric numbers the same amount? Is the cheque signed?  Is there a phone number on the cheque?  If you don't know this person, you may want to ask for identification.

Arrange for help at your table throughout the day.  Who will relieve you for breaks?  What will you do with your cash when you leave your table?

Plan your own display fixtures.  You may need easels or plate stands.  Underneath your draping (hotel tablecloths may not be adjusted as the tables are wrapped box style) you may want to arrange boxes, logs, or other shapes to create height on your table.  Practice setting up your table at home before the event.  Pack a mirror if necessary.  Your table may or may not back onto wall space.  If you are near a wall, you may not pin, staple, nail or tape anything to the wall.

Pack napkins, extra saran or packaging if you are selling baked goods.  Individually sold items must be wrapped.

Prepare a notebook for special orders (if you intend to take any).  It is recommended that you take payment in advance.  Make sure you charge enough for delivery or postage.

Pack any tools or extra supplies you may need to make repairs or adjustments at the event.