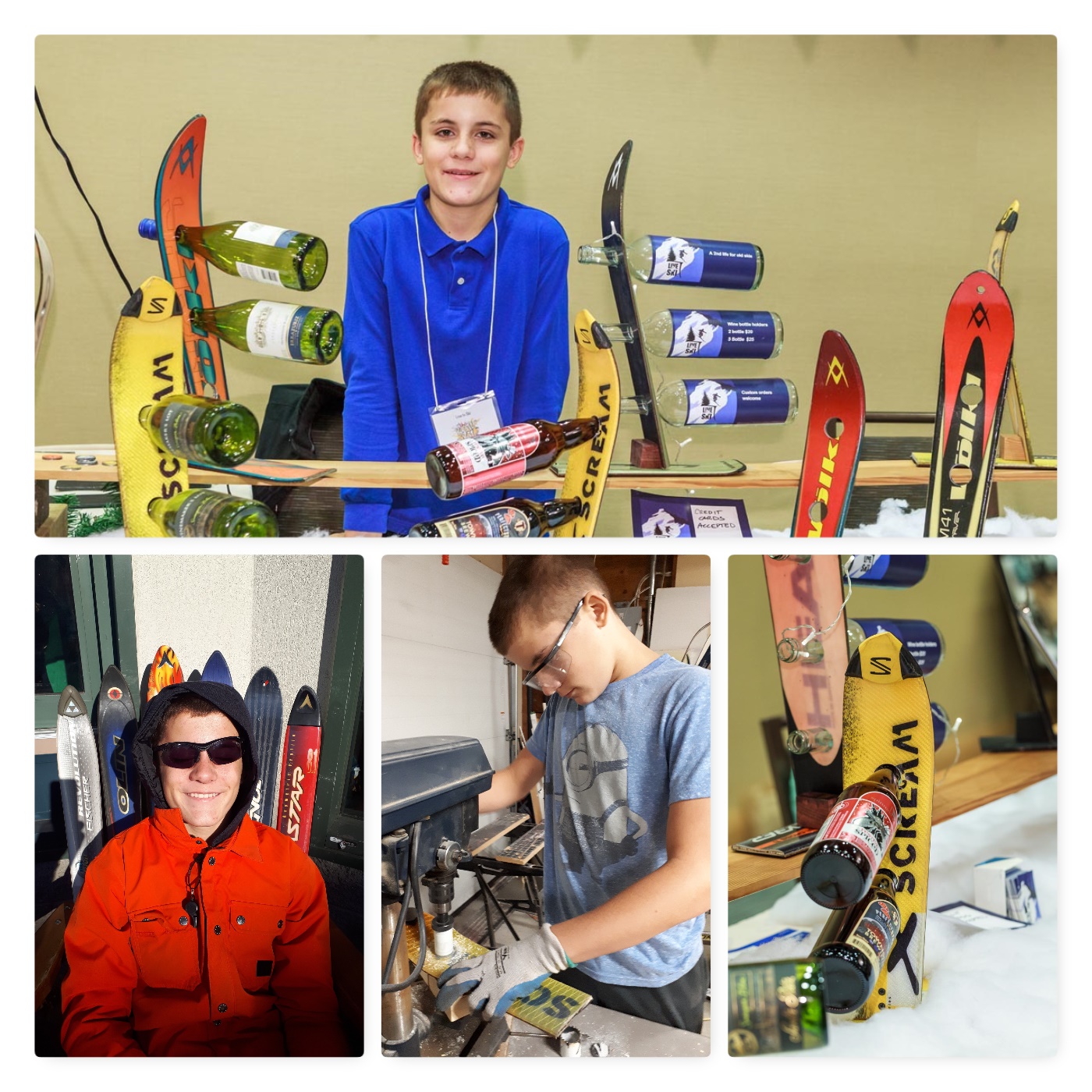 Live2Ski was created in 2015 after Jordan's family visited Bratz Biz at the Holiday Craft Market and spoke to Carmen and Susan.  Jordan thought it was a great idea and decided on doing something for Bratz Biz 2016 focused on his passion for skiing and Whistler.  Setting a goal to buy himself a GoPro, he decided to source skis (by donation) from the Reuse-it center and make upcycled, decorative and functional items.
Jordan's creations are made from recycled skis that are difficult to dispose of. His first product was a wine holder capable of holding two or three bottles of wine.  He launched this product at Bratz Biz 2016 and sold out; achieving his goal of buying himself a GoPro to film his skiing adventures.
Jordan aspires to be an architect / entrepreneur.  This year Jordan has expanded his product line to include bird houses in two different styles.  Designed to attract chickadees, nuthatches and Whiskey jacks, the houses are durable and stylish. A portion of birdhouse sales proceeds are donated to nature conservation efforts in Whistler.
Jordan likes Bratz Biz and owning his own business because "you get to build and create things that you can then sell".  His goal this year …to sell out again!
Bratz Biz 2017 is back for its 12th year at the Arts Whistler Holiday Market on
Saturday Nov 25th 10am – 6pm
Sunday Nov 26th 10am- 4pm,
at the Whistler Conference Centre.
#artswhistler #bratzbiz