HOOKED ON BARN BOARDS IS BACK for the 4th year with Bratz Biz. Lydia and Stella are hard at work designing and laying out each of the boards. The boards come from their grandparent's farm in Clearwater, BC. This year was the first year the girls were allowed to collect the boards themselves as the barn is not completely collapsed (see photo).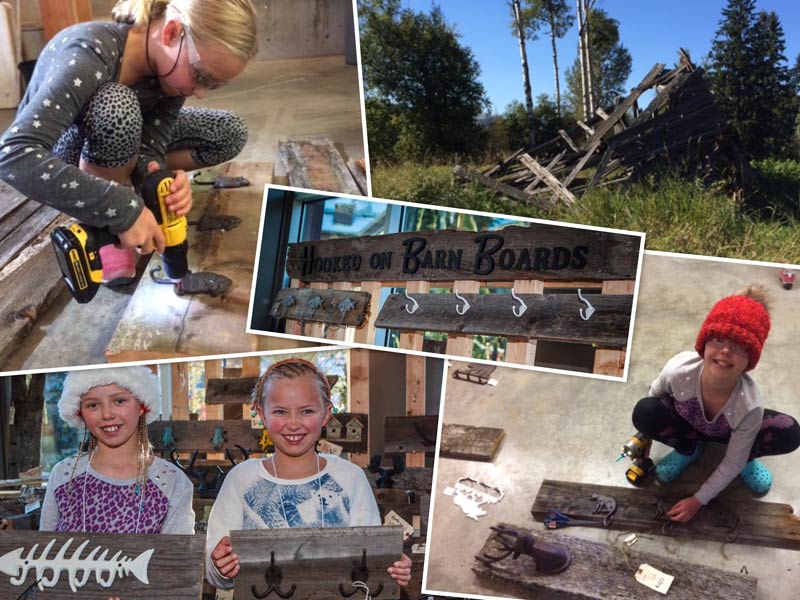 The girls direct their parents where to make the cuts with the skill saw and use the power drills themselves.
This is a unique project connecting family generations by recreating pieces of family property into art.